My ServiDrop Server says "Port blocked"
Make sure that TCP port 65000 on your router is directed to the computer on which ServiDrop Server is running. For more information,
click here
.
Do I need a fixed IP for my server?
No, you do not need a fixed IP. Your ServiDrop Server automatically detects your public IP and refreshes it if necessary.
Can I have more than one ServiDrop Server?
Yes. If you have several departments, each one can install it's own ServiDrop Server. If these departments share one broadband connection, please contact our support team to arrange alternative port numbers for each department.
What happens if my customer has not received the email with the download link?
Make sure that the email is not in a "Spam" folder. If your customer has not received the email within an hour, please send an
email
to our support team.
How do I know if a client has sent me some files?
Look in the "Jobs" tab. You will see the current status of the job: orange - sending, yellow - uncompressing, green - sent.

You will also receive an email alert.
What do the colours in the job list mean?
Green: Completed
Yellow: Decompressing
Orange: Transfering
Red: Cancelled
How do I share the files received with my employees/colleagues?
Use the functionality of your operating system to share the "Jobs" folder
What do I do if somebody accidentally deletes a job?
You can retrieve the job from the "ZIP" folder and unzip it. Make sure you don't share this folder on the network for improved safety.
I need more space to store the received jobs.
Quit your ServiDrop Server and move it to another location with more space, for example a shared network disk, and run it again.
I don't see the "Jobs" folder.
This folder (and the "ZIP" folder) is automatically created when you receive a new job.
Is it possible to store my jobs on a network share/disk?
Yes, simply run your ServiDrop Server from that location.
How do I download my program again?
Please
click here
and supply your email address to receive a list of valid links.
Do you provide free technical support?
We provide email support only. We do not provide telephone technical support.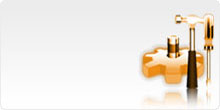 Please contact our support team who will be happy to answer all your questions.

If you don't find the answer to your question here, please send our support team an email.
support@servidrop.com